April 23, 2018
ppjg families, HEALTH, The PPJ Gazette chimeras, families, HEALTH, human-sheep chimeras, Jon Rappoprt, organ transplants, pig brains. The PPJ Gazette, trans-human proposition 4 Comments
Stat news: "…Stanford University's Dr. Hiromitsu Nakauchi… broke open the chimera field with a 2010 experiment showing he could grow a rat pancreas in a mouse…Nakauchi is now working…on human-sheep chimeras, hoping that sheep, which have proven more receptive than pigs for growing human blood cells, might be a better template for growing human organs."
I've long thought that certain humans already have pig brains, so transplantations between pigs and humans ought to be easy—
We're entering the world of growing human organs in animals, for the purpose of taking those organs and putting them into human bodies. Someday, if all goes well (don't hold your breath), no more long waiting lines for a new kidney or a liver. Voila. They'll just grow one in a pig or a sheep or a monkey.
Now do you know why Hollywood has been churning out so many movies with mutants and hybrids and mix and match monsters? Chimeras are in. It's the coming fashion statement.
February 19, 2018
debcoffey Uncategorized American Association for the Advancement of Science, chimera, cross-species embryos, organ transplants, Stanford university Leave a comment
Source:  RT.com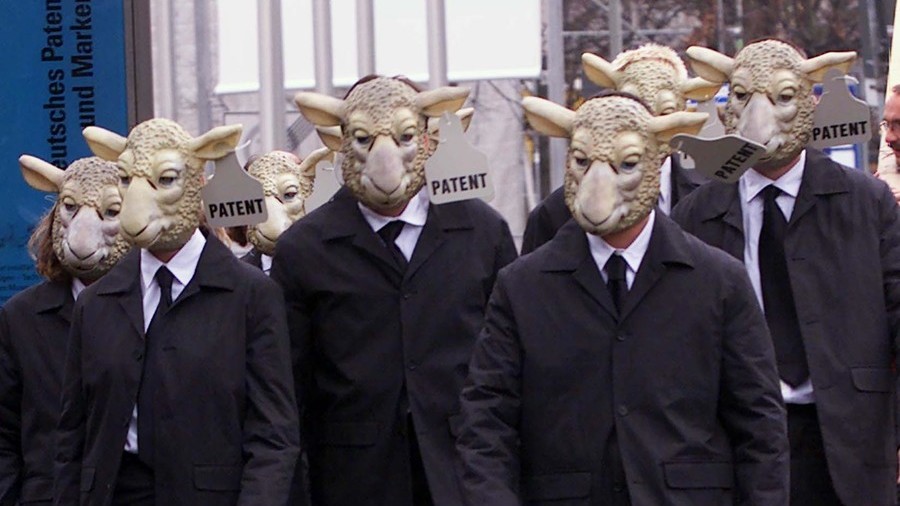 A team of scientists has grown embryos inside a sheep that contain human stem cells, moving the sci-fi idea of developing human organs inside animals one step closer to reality, which has sparked ethical concerns.
The scientific breakthrough could potentially save the lives of thousands of people who are in a dire need of vital organ transplants. While many patients die before they move up to the top of a queue, organs grown inside a sheep, like a pancreas, can not only save a life but also cure a chronic illness such Type 1 Diabetes, the researchers say.
This week, the team from Stanford University was able to grow a sheep embryo injected with adult human stem cells for 28 days, including 21 days inside a sheep, it announced at a meeting of the American Association for the Advancement of Science in Austin, Texas, the Guardian reports. The experiment had to be terminated, as the law prohibits developing cross-species embryos, called chimera, for more than 28 days.
Researchers had already created the first human-pig hybrid.
However, the major difference is that this time they achieved a ten-times higher ratio of human cells to animal cells in an embryo, which is one human cell to about 10,000 sheep cells, according to Dr. Pablo Ross from the University of California.
To create a part-human, part-animal embryo, the researchers use a gene-editing technique. First, they deleted genes needed for developing a certain organ in an animal embryo, then they injected human stem cells, which can become any cell in the body and are supposed to fill the void. In 2010, the Japanese scientists were the first to use this method to create a mouse and rat chimera, where the rat cells were introduced into a mouse to form a missing pancreas.
Last year, the same team that is now working on a sheep embryo, announced that it had, for the most part, cured diabetes in mice after transplanting a mouse pancreas it had grown in a rat.
READ THE REST OF THIS ARTICLE HERE.