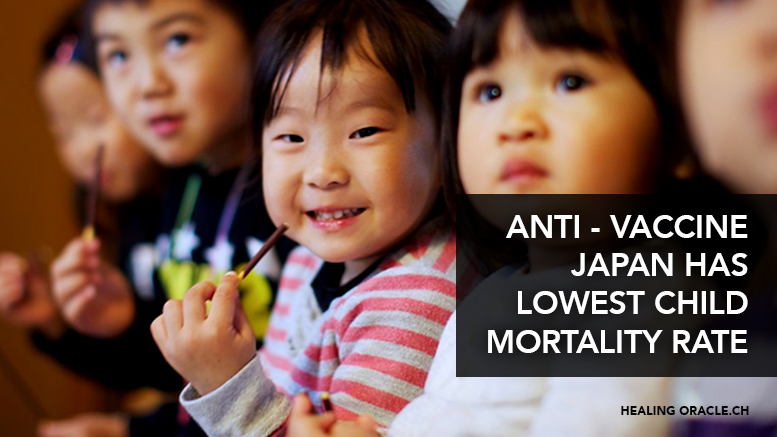 Excerpted from Healing Oracle:
"Twice as many infants die in America than in Japan
What Many Parents don't know about the MMR Vaccine is the list of adverse reactions to the MMR vaccine, straight from Merck's vaccine package inserts, is long and alarming. A shortened version of the vaccine damage associated with the MMR vaccine includes: vomiting, diarrhoea, anaphylaxis, ear pain, nerve deafness, diabetes, arthritis, myalgia, encephalitis, febrile seizures, pneumonia, and death.
A search of the Vaccine Adverse Event Reporting System (VAERS) database shows the following statistics from the United States: Over 75,000 adverse events have been reported from any combination of measles, mumps and rubella vaccines, including, most notably:
78 confirmed deaths
85 confirmed cases of deafness
48 confirmed cases of decreased eye contact
92 confirmed cases of developmental delay
855 confirmed reported cases of autism
116 confirmed cases of intellectual disability
401 reports of speech disorders
276 reports of loss of consciousness
143 confirmed cases of encephalitis
74 confirmed cases of meningitis
111 confirmed cases of Guillain-Barré syndrome
692 confirmed cases of gait disturbance (not being able to walk normally)
748 confirmed cases of hypokinesia (partial or complete loss of muscle movement)
653 reports of hypotonia (poor muscle tone)
4874 reports of seizures, including febrile convulsions and tonic-clonic seizures
1576 cases of cellulitis (a potentially serious skin infection) And finally, in some cases, the vaccine has caused the very diseases it is supposed to prevent, with the following data reported to VAERS:
147 confirmed cases of measles
384 confirmed cases of mumps
29 confirmed cases of rubella
The side effects of vaccinations are vastly under-reported
As acknowledged by The Centers for Disease Control and Prevention (CDC). The National Vaccine Information Center estimates that less than one to ten percent of adverse reactions to vaccines are reported. Many of the numbers reported above could, therefore, be multiplied by one hundred to determine a more accurate amount of adverse reactions.
The people of Japan put children s health before big pharma profits and also take a protective stance against other Vaccines. The flu vaccine has also been the subject of controversy in Japan after 100 deaths occurred from the vaccine by the end of 2009."
Read full article:  Anti-Vaccine Japan Has World's Lowest Child Death Rate & Highest Life Expectancy