By Pam Martens and Russ Martens: December 30, 2019 ~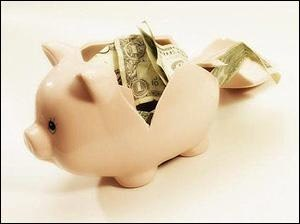 Five days before Christmas, while the impeachment debate distracted voters, the President signed into law the so-called Secure Act – which was a sickening bi-partisan attack on the wealth-building capability of the middle class.
Making the dirty deed even more Grinch-worthy, the attack on the assets of the middle class comes after the Trump tax overhaul in 2017 gave a windfall to the super wealthy by doubling their estate tax exclusion from $11 million per couple to $22 million. Now someone has to pay for that and both Democrats and Republicans in Congress have stealthily decided it's going to be Millennials – who are already buried under student loan debt with a meager average net worth of $8,000.
The only people that will gain security from the Secure Act are the Wall Street wealth advisors who are already looting two-thirds of the average 401(K) over a worker's career through fees; the insurance industry that browbeat members of Congress into signing the legislation into law and got an insurance annuity payout option included; and the lawyers who will rack up millions of new billable hours from rewriting trusts that no longer make any sense as a result of this wholesale sell-out of the middle class in America.