---
VACCINE IMPACT NEWS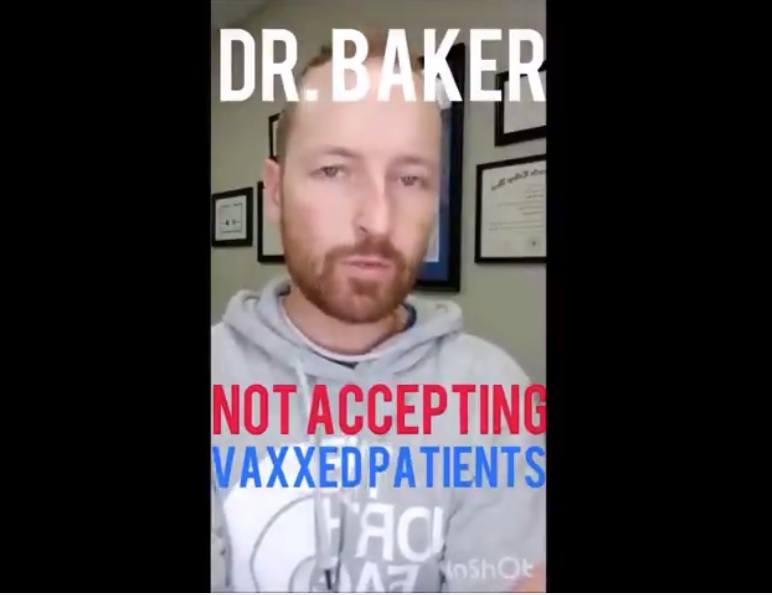 Dr. Steven Baker, D.C., announced recently that he is not accepting patients who have received one of the COVID-19 injections due to concerns of transmission and affecting those who have not received the shots, particularly pregnant patients.
by Brian Shilhavy
Editor, Health Impact News
A couple of weeks ago we published the video round-table discussion with 5 medical doctors on the issue of people receiving the COVID-19 injections transmitting something, somehow to those people who have not received the shots. Most of the reports have been coming from women who have reported menstruation difficulties, heavy bleeding, miscarriages, and reduction of breast milk.
Dr. Larry Palevsky, Dr. Sherri Tenpenny, Dr. Christiane Northrup, Dr. Carrie Madej, and Dr. Lee Merritt were the participants in the discussion, and since publishing their video on April 25th, at the time of publication of this article, it has been viewed by over 777,000 people in the Health Impact News network. See:
As one can imagine, their video has spurred a lot of discussion and research into this matter, and I would like to summarize some of what others have discovered about these bioweapons, incorrectly called "vaccines," in this article.
Evidence that Transmission from Vaxxed to Unvaxxed is Intentional