Amid increasing calls for suspension of the use of mRNA-based COVID-19 vaccines produced by companies such as Pfizer, especially among elderly people, the situation in Norway has escalated significantly as the Scandi nation has now registered a total of 29 deaths among people over the age of 75 who've had their first COVID-19 vaccination shot.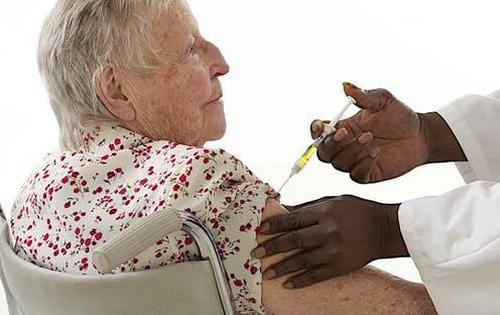 As Bloomberg reports, this adds six to the number of known fatalities in Norway, and also lowers the age group thought to be affected from 80.
Until Friday, Pfizer/BioNTech was the only vaccine available in Norway, and "all deaths are thus linked to this vaccine," the Norwegian Medicines Agency said in a written response to Bloomberg on Saturday.

"There are 13 deaths that have been assessed, and we are aware of another 16 deaths that are currently being assessed," the agency said.

All the reported deaths related to "elderly people with serious basic disorders," it said.

"Most people have experienced the expected side effects of the vaccine, such as nausea and vomiting, fever, local reactions at the injection site, and worsening of their underlying condition."
Norway's experience has prompted the country to suggest that Covid-19 vaccines may be too risky for the very old and terminally ill… the exact group that 'the science' shows are actually at risk from this virus.
Pfizer and BioNTech are working with the Norwegian regulator to investigate the deaths in Norway, Pfizer said in an e-mailed statement. The agency found that "the number of incidents so far is not alarming, and in line with expectations," Pfizer said.
However, it's not just Norway as The Epoch Times' Zachary Stieber reports that fifty-five people in the United States have died after receiving a COVID-19 vaccine, according to reports submitted to a federal system.
Deaths have occurred among people receiving both the Moderna and the Pfizer-BioNTech vaccines, according to the reports.  READ MORE HERE