By Van Robison
If you are elderly and go to a hospital, chances are good you will exit in a body bag. Hospitals are being paid mega dollars to claim the cause of many deaths are coming from Covid-19. Ventilators are killing people, and doctors like to put people who have upper respiratory infections on them. Not me!
I am 78 and have no intention of going to a hospital for any reason. I take no prescription drugs and never will. I know more than medical doctors about my well-being and I will never voluntarily take a flu shot.
I have good reason to distrust the medical profession. Doctors are programmed and indoctrinated by their "education."
My Dad died when I was eleven years old because he trusted the medical system. My youngest daughter died at age 31 (she was a registered nurse) because she trusted in a medical system that embraced barbaric cancer, chemotherapy, radiation, and surgical disease mitigation technologies.
Blind faith in vaccines, doctors, and the highly controlled medical paradigm is a pathway to potential disaster. Human health is not the property of medical organizations. The idea that pharmaceutical drugs are the key and answer to every human health issue is a rabid and fanatical perversion of nature.
You can be sure that profit is the driving force behind modern medical mania.
___________________________________
THE TARGET LIST MOVIE IS COMING TO AMAZON PRIME, AND WE'RE ABOUT TO EXPOSE BIG PHARMA!
UPDATE! — CAST AUDITIONS WILL BE HELD DECEMBER 20, 2020!
In association with River Rose Productions, Mad Wife Productions has announced that auditions for The Target List movie will be held in December 2020.
The pilot movie (screenplay written by MJ Palo and John Reizer) is based on the 2019 novel by John Reizer and will be filmed in March 2021. The Target List will be released in the summer of 2021 on Amazon Prime.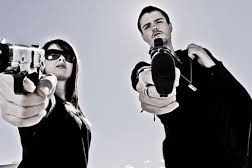 The Target List IMDb Official Movie Page 
GOFUNDME DONATIONS OF ANY AMOUNT ARE GREATLY APPRECIATED — PLEASE CLICK HERE!
$2,596.00 GIVEN SO FAR. (A HUGE THANK YOU GOES OUT TO ALL THE NOFAKENEWS VISITORS WHO HAVE SUPPORTED THIS PROJECT!)