Frank Furedi:  is an author and social commentator is an emeritus professor of sociology at the University of Kent in Canterbury. Author of
How Fear Works: The Culture of Fear in the 21st Century.
Follow him on Twitter 
@Furedibyte
"The scapegoating of the elderly amounts to a form of gerontophobia, which dehumanises the old. Unfortunately, this unflattering representation of the elderly has become normalised to the point that many old people feel culturally isolated and constantly devalued. In my own research of the process of ageing I was struck by the profound sense of alienation and estrangement that many of my elderly respondents communicated to me. In particular they expressed a deep sense of cultural distance from the young."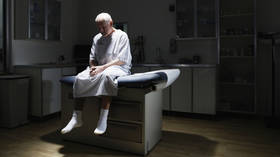 In their wisdom, 30 experts – from prestigious universities like Harvard, MIT, Stanford, Cambridge Imperial and UCL – have decided that ageing is no longer a normal feature of life. They want the World Health Organization to classify ageing as a disease. This diseasing of old age represents another blow to the moral status of the elderly.
The experts claim that the transformation of ageing from being a natural part of the cycle of life into a protracted phase of illness will ensure that the medical treatment that the elderly receive will improve. No doubt these medics actually believe that they have the best interest of the elderly at heart. But by rebranding the process of ageing as a form of illness these experts unwittingly contribute to the weakening of the moral status of the old and contribute to the ongoing erosion of the authority of adulthood.
Being old is already considered to be an unattractive and undesirable stage of life. The call to diagnose ageing as a form of illness will merely enhance its negative image.