5:00 pm PST…6:00 pm MST…7:00 pm CST…8:00 pm EST
Call in #

917-388-4520
Press #1 immediately when blogtalk answers to speak to the host
Hosted by Marti Oakley with Arlene Mullin



Arlene Mullin
Patient Advocate
~~~~~~~~~~~~~~~~~~~~~~~~~~~~~~~~~~~~~~~~~~~~~~~~~~~~~~~~~~~~~~~~~~~~~~~~~~~~~~~~~~~~~~

Whistleblower's is presented in coordination with Marcel Reid and the Annual Whistleblower's Summit  in Washington D.C.
~~~~~~~~~~~~~~~~~~~~~~~~~~~~~~~~~~~~~~~~~~~~~~~~~~~~
Our Guests:
Tom Mueller, author of:  Crisis of Conscience, Whistleblowing In An Age of Fraud
We live in a time of mind-boggling corruption. We also live in a golden age of whistleblowing. Over the past two decades, the brave insiders who act to expose wrongdoing have gained unprecedented legal and social stature, emerging as the government's best weapon against corporate   misconduct–and the citizenry's best defense against government gone bad. Whistleblowers force us to confront fundamental questions about balance between free speech and state secrecy, and between individual rights and corporate power.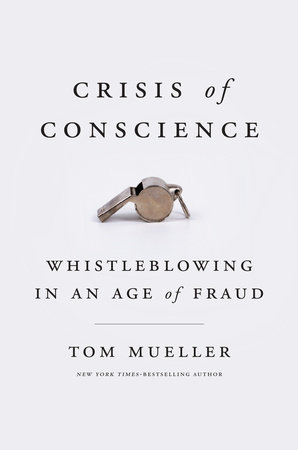 In Crisis of Conscience, Tom Mueller traces the rise of whistleblowing through a series of riveting cases drawn from the worlds of Big Pharma and health care, the military, finance, and government. Drawing on in-depth interviews with more than two hundred whistleblowers and the trailblazing lawyers who arm them for battle–plus politicians, intelligence analysts, government watchdogs, cognitive scientists, and other experts–he anatomizes what inspires some to speak out while the rest of us avert our eyes. Whistleblowers, we come to see, are the freethinking citizens on whom our republic was conceived. And they are the models we must emulate if our democracy is to survive.
Joining Mr. Mueller this evening is  "Carrie", a dialysis patient.  "Carrie" knows first hand what goes on in these clinics.  Because she questioned her supposed signature on a document she had never received, a signature that she knew was not in fact hers, her very life was put in jeopardy.  "Carrie" was terminated from Fresenius for asking too many questions, especially regarding the document at issue, and the retaliation began immediately.   With her husband usually attending her own dialysis sessions, he often talked with other patients and clinic workers.  Once "Carrie" questioned the fraudulent signature, her husband could not talk to patients or workers or be in the clinic with her. He was forced to wait outside in the lobby. And to make the situation more threatening, Fresenius hired an armed guard to attend her dialysis sessions:  a guard who stood watching her with a loaded gun.
In an odd twist of fate, it turns out "Carrie" may have never needed dialysis at all….
Fresenius is well known for its involuntary terminations sending former clients to the ER for treatment which they can only receive if they are in critical condition when they arrive. Being involuntarily ejected is a virtual death sentence for the patient needing dialysis, but they can many times string this out for about a year and make a million dollars instead of a paltry few hundred thousand in the clinic.  But there is far more money to be made off a dialysis patient in the ER than there is in the clinic.